Julien Drolon in Concert at the Handle Bar, Polaris Street, Manila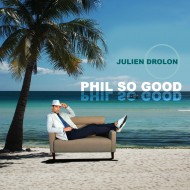 Event Date:
April 12, 2013 - 8:00pm
A Fundraiser for the Manila Boat Club Thanks to the kind efforts of member Javier Coloma and the generosity of Julien Drolon, we have this wonderful opportunity to raise funds for MBC. Please do come an dsupport. This talented French Filipino artist will entertain you royally - put the date in your diary and pplease bring along as many supporters as you can.