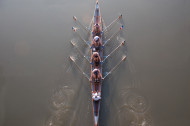 Event Date:
January 29, 2023 - 7:00am
Have you ever considered rowing? Come down to the Boat Club, in Sta Ana Manila to learn what it's all about on this One Day Special Event.
We will have one of the National Team coaches available to instruct you on a rowing machine and if you feel confident enough, take you out on the river for a short row.
Discuss with MBC members just why they love the sport and the benefits they get from it.
Entrance and rowing instruction is free, Food and drinks will be available for a modest charge.
Please send us a message by Messenger, Email (info [at] manilaboatclub [dot] com) or text (0917 841 3108) if you are coming.